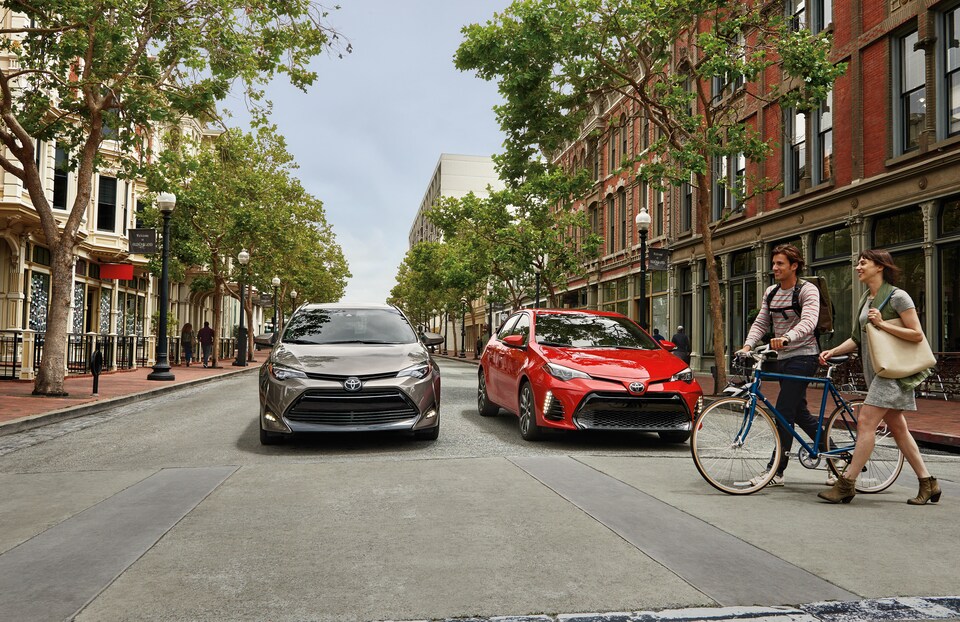 Quality Used Toyota Models In Auburn, MA
When drivers from Auburn and Worchester, MA want to score the best deals on pre-owned Toyota cars, trucks and SUVs, there's simply no better option than visiting Midstate Auto Group. We're Worchester, MA's premier used car dealer, and our first priority is helping our customers find the best deals on quality, dependable used cars.
Why Choose Midstate Auto Group For Your Next Used Toyota?
At Midstate Auto Group, we believe that buying a used car shouldn't feel stressful. This is why we're always willing to work with our customers' budgets, preferences and needs in order to outfit them with the perfect pre-owned Toyota for their lifestyle. We select each used Toyota to include in our used inventory based on its condition, mileage, quality, value and features. Our goal is to send our customers on their way with a used Toyota car, truck or SUV that they can rely on and look forward to driving for years. We've streamlined the buying process for our customers as well, which means you won't find yourself filling out paperwork for hours at our dealership. Our guests can depend on Midstate Auto Group for fair, competitive prices, attentive and respectful customer service and the best selection of used Toyota vehicles around.
Our Used Toyota Inventory
Our fleet of used Toyota models includes sedans, crossovers, SUVs and pick-up trucks. That's why even if you're unsure of the right option for you, we know we can find something that fits the bill. Our sales team will speak with you personally to find out what your budget looks like, what type of body style you're most drawn to, and the types of features you'd like to enjoy while on the road. If you don't have a specific used Toyota model in mind already, we can highlight popular Toyota models like the Toyota Camry, the Toyota Corolla, the Toyota RAV4, the Toyota Highlander, the Toyota 4Runner and the Toyota Tacoma. Each of our used Toyota vehicles delivers a unique driving experience, and our team is dedicated to helping you find the one that works best for you.
Our Toyota sedans, like the Camry and Corolla are great for both solo drivers, families and students. These models offer a smooth ride, plenty of legroom and ample storage space in the trunk. If you're seeking something a bit more accommodating or adventurous, we suggest checking out the Toyota 4Runner or RAV4. These models are more spacious, may offer four-wheel drive and can help you both commute and take the unbeaten path with ease. The Toyota Tacoma is another option that pick-up truck enthusiasts may want to learn more about. Whether you're looking to buy a pre-owned Tacoma for work, play, or both, this durable pick-up truck can help you tow or haul large items with ease while offering a comfortable ride and plenty of power.
Visit Midstate Auto Group to find the best selection of used Toyota models throughout Auburn and Worchester, MA today. We're looking forward to helping you successfully buy a high-quality, affordable used Toyota as soon as possible.