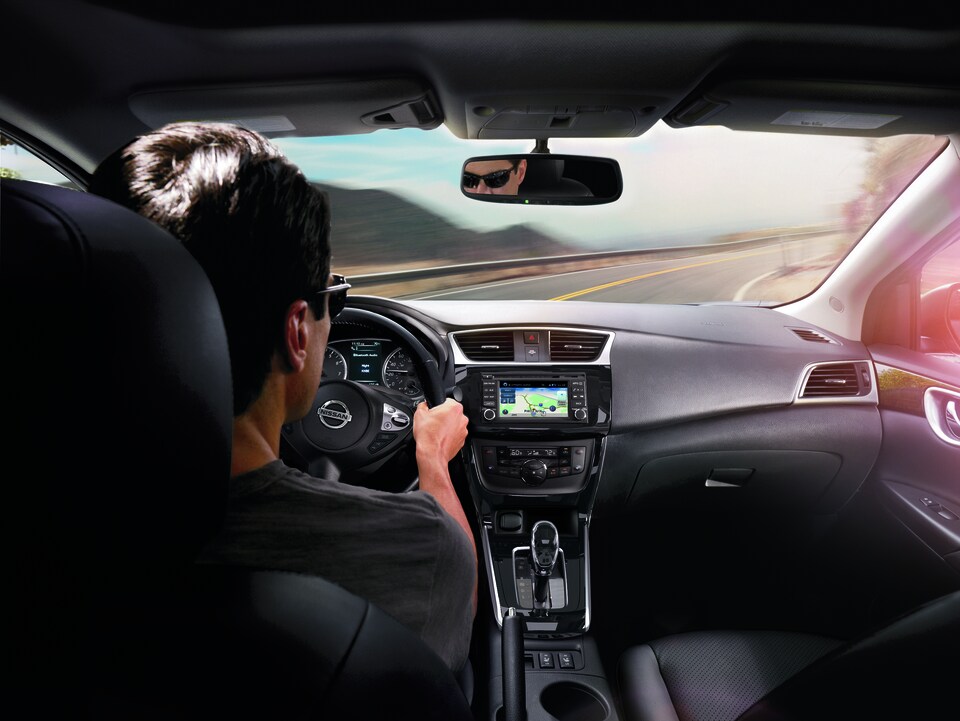 Popular Nissan Models in Auburn, MA
Nissan is a versatile brand that gives you vehicles with character and versatility. Whether you are looking for something sporty, fuel efficient, heavy-duty or an SUV, Nissan has a model for you. Nissan is committed to quality as well as safety. Each of their vehicles will give you features to love and deliver a performance you can appreciate. Did we mention style? Nissan take the time and effort to produce vehicles that look as good as they drive.
Popular Car Models
Introducing the 2019 Nissan Altima. This advanced sedan gives you technology that brings you to the future. You'll experience power with the world's first available production Variable Compression Turbo Engine. With available NissanConnect technologies, you can customize how you stay in touch with the world. Nissan Door to Door Navigations adds directions that transport from your smartphone to your Altima's touch-screen display. This sedan also gives you all-weather capability with available all-wheel drive and a 2.5L engine. You'll feel the difference when taking on the roads ahead.
The Nissan Leaf is an amazing electric car that gets you further while saving you money. The Nissan Leaf's total range is 150 miles with a charge time of 30 minutes giving you 90 miles. It's never been easier to charge your car. The 2019 Nissan Leaf is as simple as fueling up a gasoline car, once plugged in it will stop charging on its own when full. Drive past each gas station with confidence and spend less time at the mechanic and enjoy that extra free time. You'll enjoy lower maintenance costs and won't have to worry about oil changes, tune-ups and emission tests.
Sport Cars
The 2019 Nissan GT-R is a performance vehicle that will impress. GT-R rethinks the way you receive information. Easily accessible screens, including five programmable and one factory preset, are an innovative way you can see feedback to see key performance parameters. If you love power than the Nissan GT-R can give you just this. Standard all-wheel drive helps kick out 565/600 horsepower. The engine is now placed farther back in the chassis for better handling. This layout also mounts the transmission with the transfer case in the rear of the GT-R, producing the world's first independent rear transaxle for an AWD vehicle.
SUVs and Crossovers for the Family
The Nissan Rogue is ready for your next adventure. You'll experience modern technology like hands-free text messaging assistant, two USB ports and Bluetooth for handsfree calling. Android Auto and Apple CarPlay let you seamlessly connect to your smartphone, so you don't have to worry about taking your eyes off the road. This SUV gives you ease when loading up your cargo space. Available motion-activated liftgate gives you easy access to your cargo space with room for everything. Make the drive more fun with the Bose premium audio system for a rich sound that will make you feel like you are at the concert.
Nissan Trucks
The Nissan Titan XD makes the toughest tasks feel easy with features like Tow Mode. You'll be able to connect your trailer, boat, or camper with ease and get on the road quicker. With the rearview monitor, your truck will help guide you to your trailer making for a much simpler task. If you love going beyond the pavement and adventuring off-road the Titan XD gives you the capability to do so with active brake limited slip, ample ground clearance and shift-on-the- 4X4. Take on your toughest job with confidence; the Titan XD can handle it with carrying up to 2,590 pounds in its bed. This is a truck you can get behind.
This is just the beginning. Nissan's 2019 line-up is powerful, versatile and daring to stand out from the rest. Fall in love with something new and discover all Nissan can offer you.